The Newark Earthworks Center respects, recognizes, preserves, celebrates and promotes Indigenous peoples and their achievements, past, present and future, in and about Ohio. We are deeply committed to our fellow Buckeyes and wish to build resources and research opportunities for our students. Your support sustains us and enables us to reach further with our mission. Thank you.
Our donors have a tremendous impact on the quality of our programs, teaching and facilities. The campus has a history of community and alumni support, which has been a great factor in its growth and development. Our students are our greatest assets and your gifts enable the campus to improve the quality of our students' experience. Thank you. 
---
https://www.giveto.osu.edu/makeagift/?fund=312400 .
---
By Mail, please make the check out to Fund 312400
and mail it to Kim Mano, Director of Development
1179 University Drive | John Gilbert Reese Center, 105 | Newark, OH 43055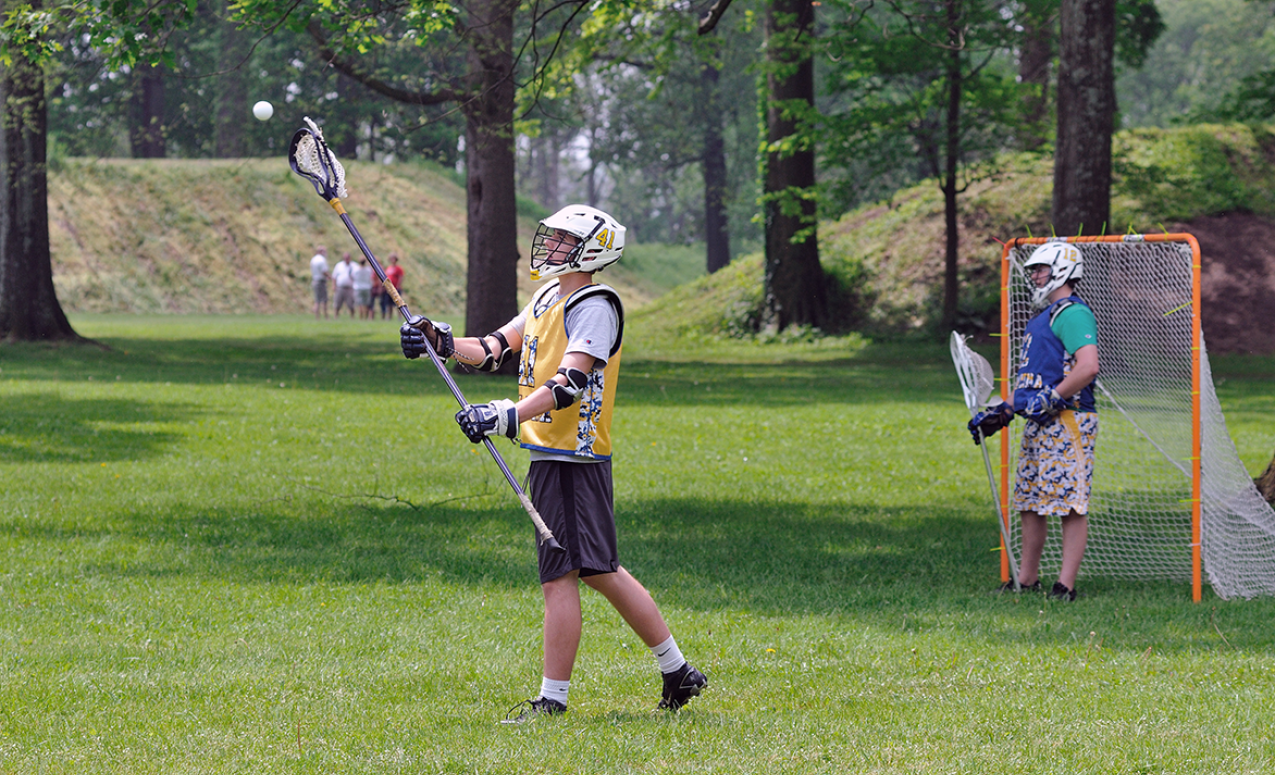 Lacrosse game at the Newark Earthworks.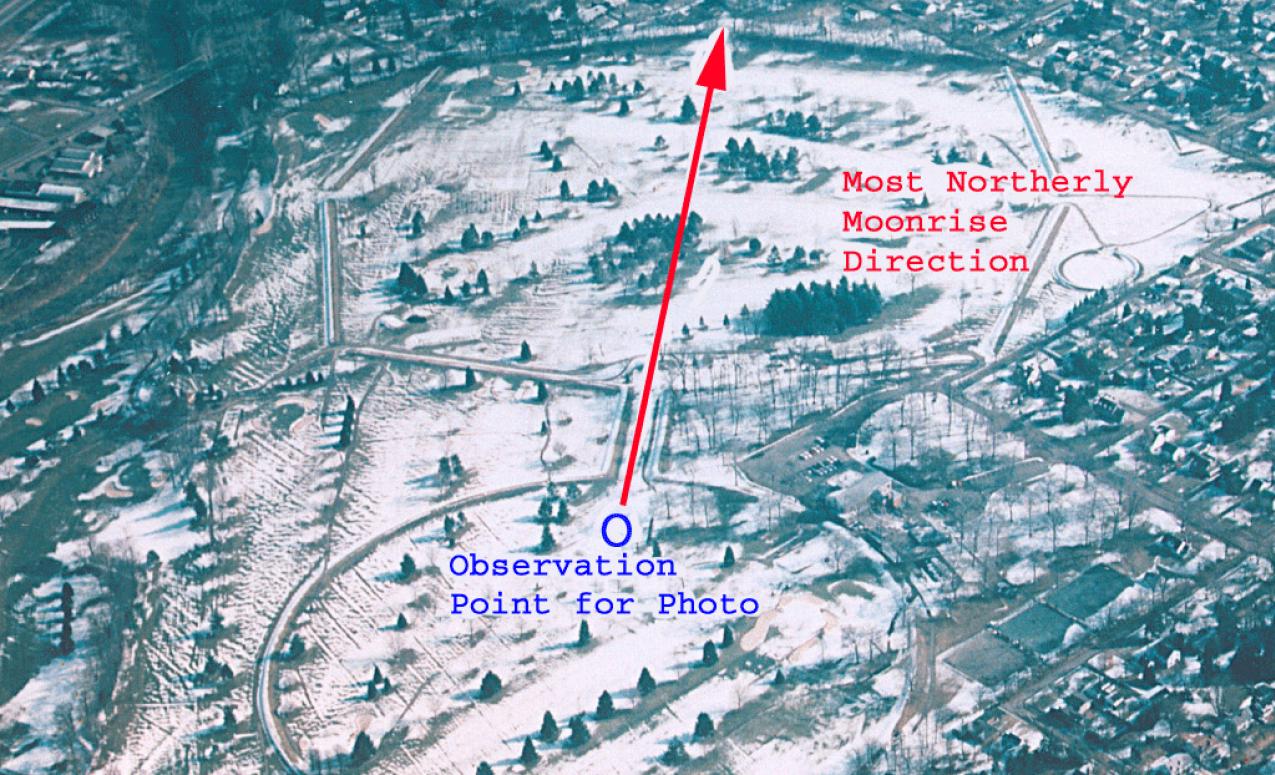 Aerial view of the Octagon State Memorial earthworks from the Observatory mound with an arrow pointing to the center opening of the adjoining octagon which corresponds to the most northernly rise of the Moon.
Pokagon Band of Potawatomi Elders Council and Newark Earthworks Center staff at the Octagon State Memorial Earthworks 2014.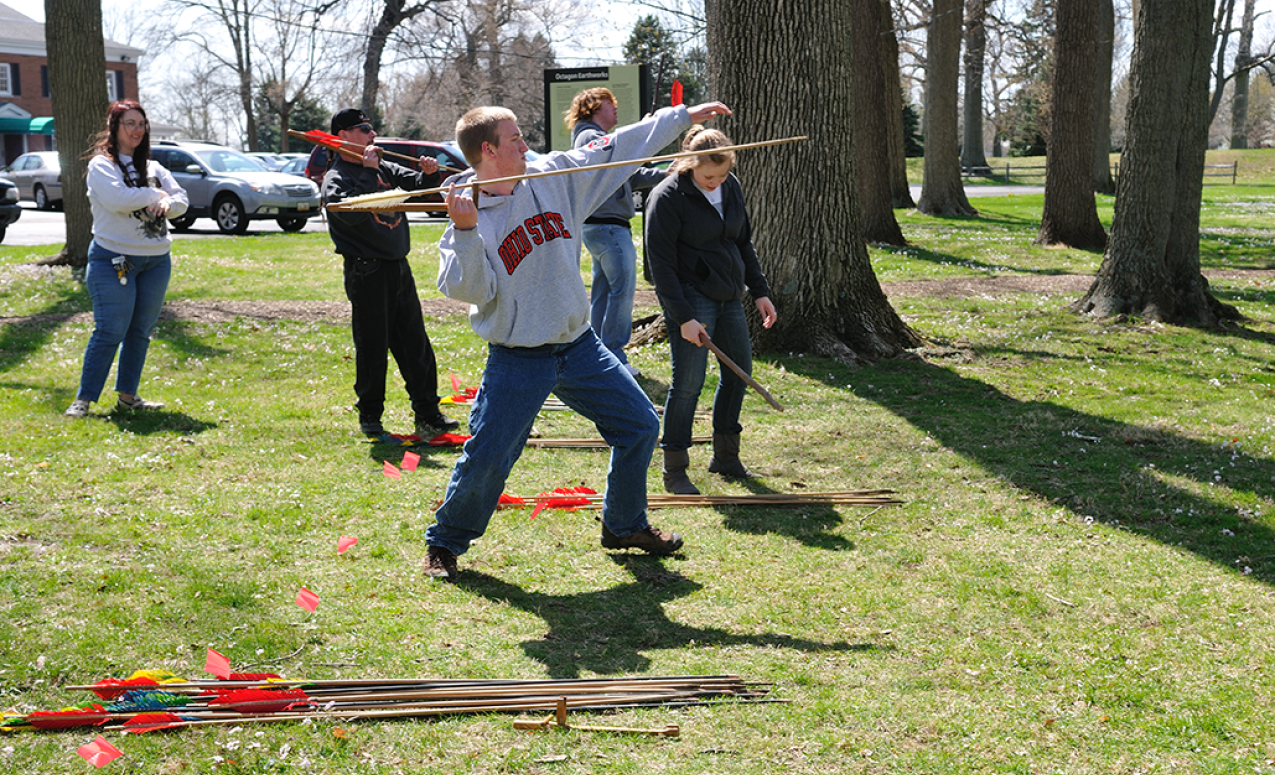 Students in mid-motion of throwing an atlatl [an assistive tool for spear throwing] at the Octagon State Memorial, Newark.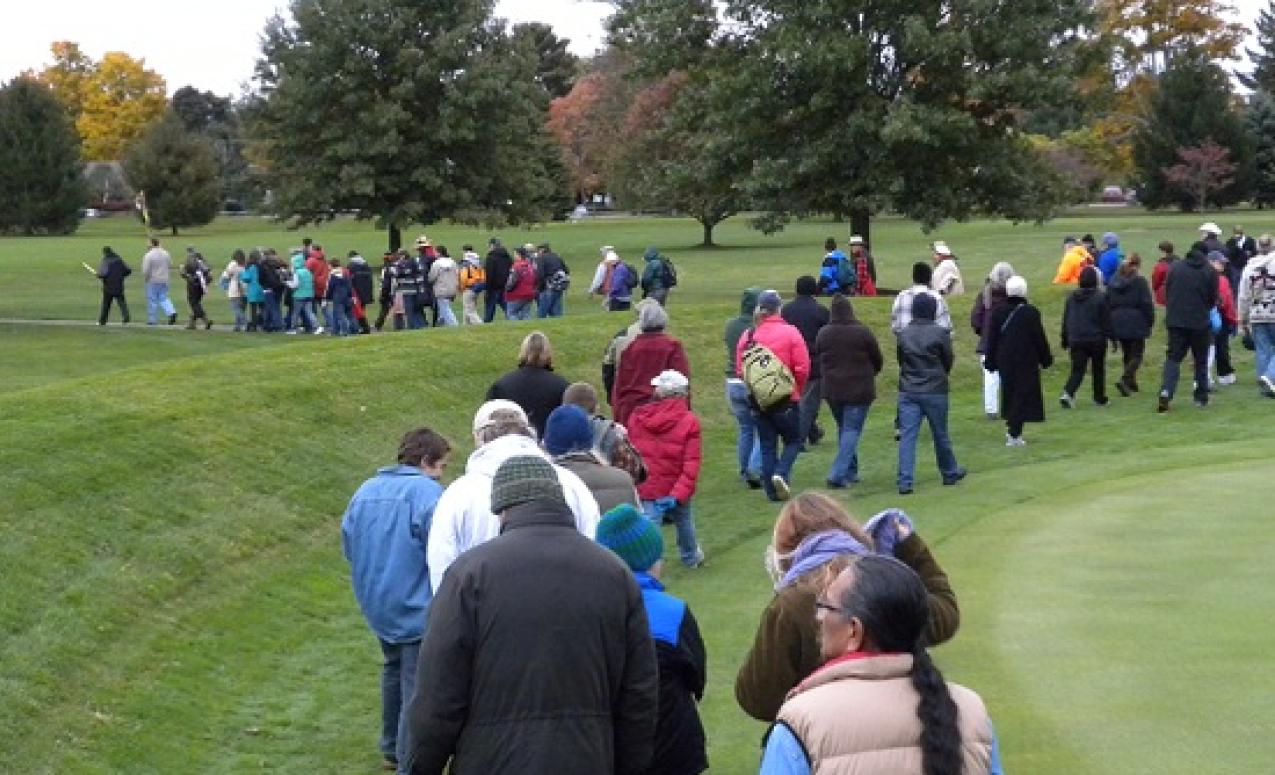 People carefully walking in a procession into the Octagon State Memorial, Newark Ohio.
Cash
Cash and credit card charges are often the most convenient form of giving. Cash gifts are fully deductible for federal income tax purposes, provided deductions are itemized.
Pledges
Pledges enable a donor to plan a personal giving program that is both convenient and tax-wise. A pledge may enable a donor to consider a more significant gift than would have been otherwise possible.
Securities
Securities may be made as outright gifts or as a payment on a pledge. Stock certificates may be reassigned directly to The Ohio State University at Newark. These may also be transferred through the donor's broker. The mean market value on the date of the transfer will determine the value of the gift for tax purposes. Gifts of appreciated securities may be tax deductible, up to 30 percent of your adjusted gross income. The deduction is based on the full fair market value, and capital gains tax is not due when the stock is transferred.
Deferred and Planned Gifts
It may be preferable from an estate, financial and tax-planning perspective to consider long-term planned giving as the best way to make a gift. This can be accomplished through various gift instruments, such as charitable remainder trusts, gift annuities charitable lead trusts and bequests. Advancement staff members will be available to assist you and your financial advisors to design a trust or bequest that will allow you to combine your need to protect your assets with your decision to make a gift to the campus.
Matching Gifts
To encourage employees to make charitable gifts, thousands of businesses and corporations nationwide will match the gifts of their employees with an equal or greater contribution. Please include your employer's name if you know they are one of these companies.
Endowments
Gifts of $50,000 or more establish permanently endowed funds that may be named to honor persons in perpetuity.
Other Giving Opportunities can include Personal Property, Life Insurance and Real Estate. Rules about these types of gifts may vary. The campus reserves the right to accept or refuse all gift-in-kind donations.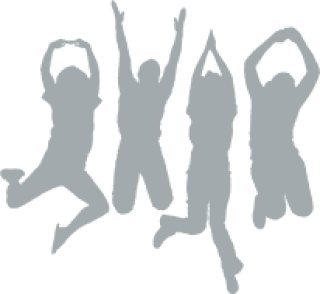 Post on Social Media About The Newark Earthworks Center's Impact on You!
We share photos, news and events; including those of our partners.
We share events, research opportunities, and resources connected to our mission of American Indian scholarship and heritage.
#NewarkEarthworksCenter
 #OSU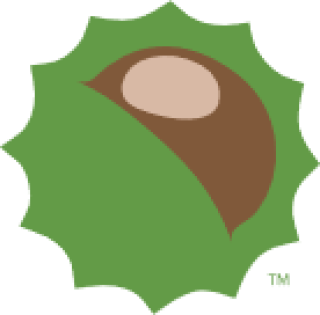 Thank you for your support and well wishes!
 We hope to continue our work as long as possible.